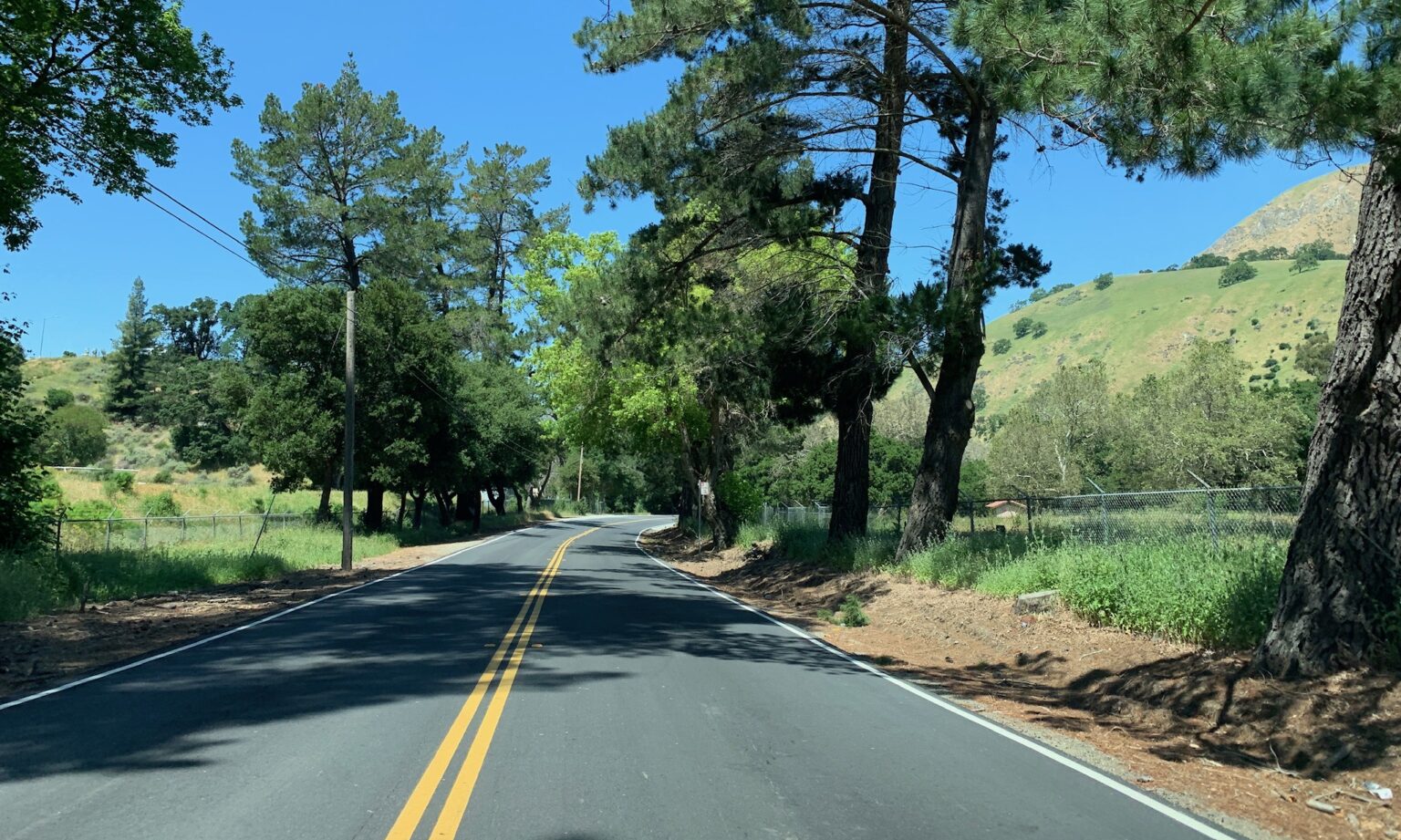 Whether in B2B or in B2C–we always want to understand better how our buyers and users make their decisions. One of my main observations during the pandemic is that due to changing B2B buying patterns the role of the brand is becoming more important again.
In my presentation at G2's Reach conference (slides are linked below), I talked about how to use the brand as a demand accelerator to build relevance, credibility and trust. Let's have a look at how the brand can be a differentiator in the buying process as well as a demand accelerator for B2B companies. I won't go into segmentation and buyer's demographics or psychographics but highlight the key aspects of the buyers journey.
How we (and B2B buyers) choose products and vendors
I often hear that B2B buyers don't buy like B2C people. B2B buyers are more serious, make professional decisions, prefer facts and do not decide on an irrational basis. This is not how I see people making decisions. When I hear that I comment that B2B buyers are probably humans too. They order stuff on Amazon, let their food deliver from DoorDash, watch movies on Netflix and have an iPhone in their pockets. Why should B2B buyers not prefer a product with great user experience and a website nicely designed–of course with relevant information.
The pandemic triggered even more of the above mentioned habit changes which is why we must consider the changing behavior of B2B buyers. Take a minute and think about how you make your own decisions:
Where do you get your information from?
Whom do you trust when it comes to recommendations or reviews?
How do you select a new product, restaurant, car dealer?
It is as simple as what I outline in my drawing (I am not an artist) with the example of buying a new TV. Whenever you think about which content to create, which channels to use, and how to structure your campaigns–just think about how your buyers make their decisions and what they need for it.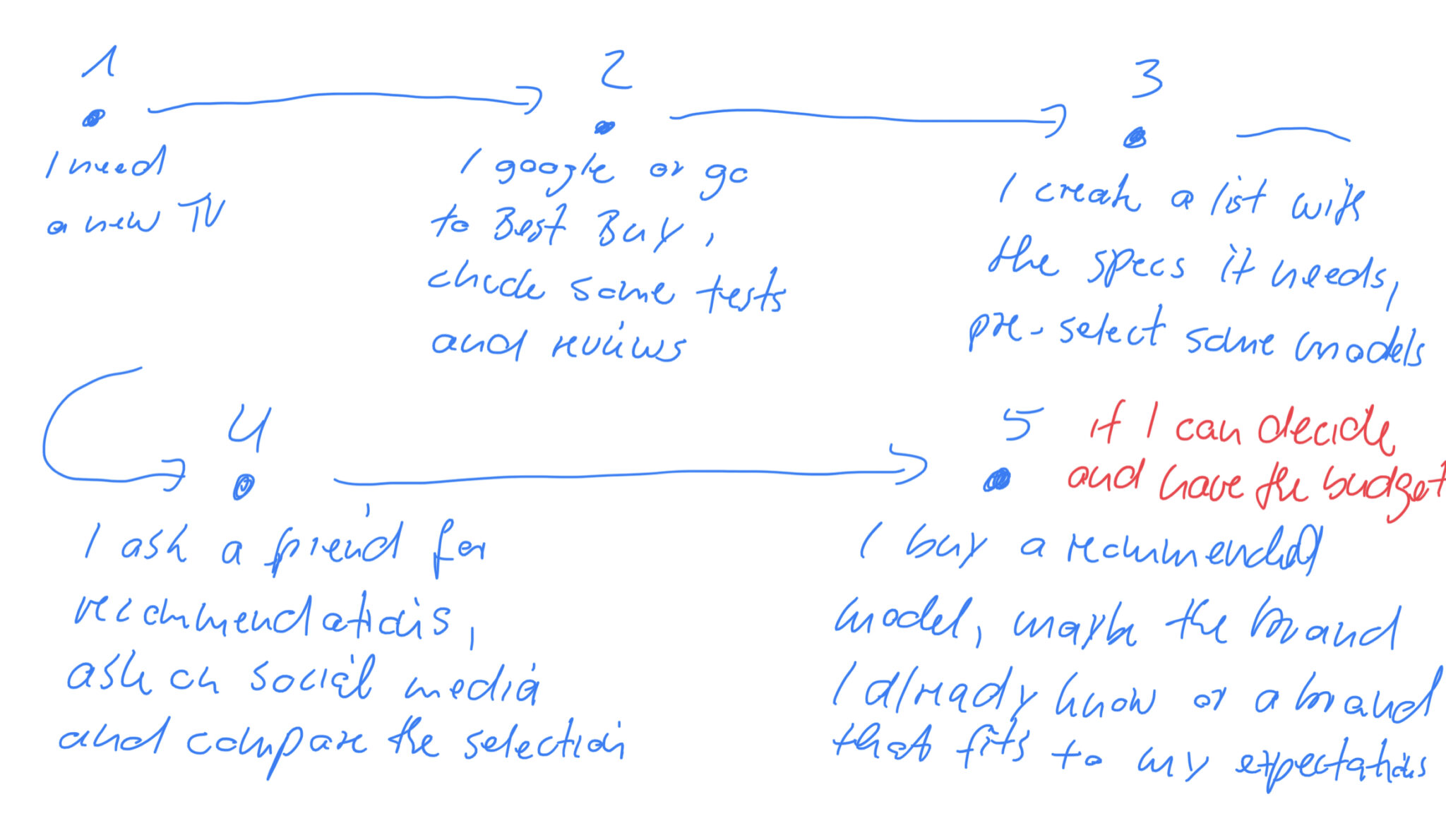 Depending on the product you sell (pricing, model, market) and the buying process there can be additional steps or buyers/decision-makers involved (imagine your family is involved in buying the TV and your mother/father-in-law is the sponsor).
5 Steps in the Buying Process
You know what you need or become interested in because of advertisements
You search online for potential tools and products or you look for tests and reviews of the product category
You create a list with requirements and check which of the products fits your expectations
You ask for recommendations to check if the product is of good quality and if the vendor is trustworthy, recommended, reviewed, etc.
You reach out for more info, share the information with the decisions makers or you purchase (if you have the budget)
What changed during the pandemic?
More buyers and influencers involved
More upper management people involved
More specific evaluation (especially for new categories)
The requirements and processes seem to have changed during the pandemic. This applies especially to emerging technology that become more important–solutions around Remote work, on-demand education and training, virtual environments. Buyers had to learn more about the new categories and understand the differences between the categories.
This offers a huge opportunity for B2B vendors to position products and solutions in a new context and build a distinctive brand. I believe that we will see a shift towards ratings and reviews of vendors as we have it on Amazon or Netflix.
How relevance, credibility, and trust make sales easier
Vendors want to close deals, customers want to find the right vendor and solution–here is the gap. Buyers want information (not ads), recommendations, reviews, and reports which they can use to make the right decision. It is more a battle of perceptions, not a battle of features.
Besides Tofu, Mofu, Bofu content and (depending on the model) an active salesforce, B2B companies must build a brand and focus on the right positioning of the company and its product(s). A brand is a long-lasting asset–no short cuts, no quick wins.
Use your brand to make it easier for your sales and growth teams to sell the products. Customers are likely to buy from a brand that has a clear positioning, that is well-known in their Industry, and acts as a trusted partner.
Become relevant with thought leadership, domain expertise, relevant content that is helpful for companies not only during the buying process.
Build credibility with user reviews, Word-of-Mouth, customer recommendations, analyst reports, and by building personal relationships.
Build trust by acting as a partner, showing (not only talking about) references and the quality of your products, show your team, and let customers look behind the scenes
Here are the slides from the G2 Reach talk:
These are my core principles to build a great brand that enables growth and turns customers into fans. Our best customers are partners and they chose us because they see the picture of a company with great products and a fantastic team delivering long-term value and not focusing on short-term sales.
---
Follow me on LinkedIn or Twitter where I share my thoughts around how to build and market tech products.
Dirk Schart is CMO and President of the Augmented Reality startup RE'FLEKT. His focus is on B2B enterprise software and SaaS models with early-stage technologies like AR, AI, IoT—from market engineering to thought leadership and go-to-market. Dirk is a startup mentor at the German Accelerator in the Silicon Valley and author of two books about Augmented Reality.